Take Our Free 30 Day Challenge – You Have Nothing To Lose…
How does the 30-day challenge work?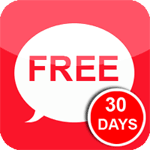 The challenge is completely free. It allows you to experience the power behind OBA for yourself without paying a penny. We challenge you to use OBA for a full 30 days, and see what it can do for you. You get full access to ALL the features of the system, without any restrictions. Once your 30 day challenge is complete you can sign up to either the monthly or yearly package to continue using OBA.
How many challenges can I have?
You are eligible for one free challenge. After this time your account, and all your data will be kept safe until you decide to take out a subscription plan.

Take action now…
Simple click on the button below and sign up for your new account. Once you have registered, and confirmed your email address, you will be given the option of taking the free 30 day challenge. You will not be asked for any payment for the challenge.