Here's how to guarantee you never forget to follow up enquiries a few days later…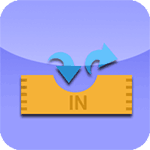 Research has shown that follow-ups can convert enquiries into buyers. Up to 80% of all sales occur on the 5th or subsequent communication.
Read how effectively following-up can help you.
Upon receiving an enquiry most people will be happy to offer the information required to the prospective customer and hope to hear back, which may or may not happen. Why would you not follow up on this enquiry until a decision has been made one way or the other? The more you communicate with prospects providing them with information they need, the better chance you stand of them deciding to buy from you.
OBA allows you to set up "Chaser Sequences" – a great way to automatically have your enquiries followed up on. Chasers are individual emails that can be linked to any email that you send out using OBA. Each sequence comprises of one or more chaser emails, scheduled to be sent over a period of time; for example a sequence of 5 emails to be sent over a period of 14 days: the first one could be set to send 2 days after the initial email response, followed by the next one 4 days later and so on. Of course, each chaser should include a "call-to-action" option (fill in the form to buy) and as soon as that form is submitted the chasers will immediately stop because your prospect has been converted to a customer.
It is even possible to edit a scheduled chaser before it is sent – on an individual customer basis, allowing you to further personalise your pre-written chasers.
Automatic follow-ups can be scheduled to email your customer the following year offering them the option to use your services again for their next event. You can decide on the time period BEFORE an event date that you would like to contact the customer, allowing them plenty of time to book you especially if you normally have a lead time, irrespective of how early or late their previous enquiry was made. These follow-ups are also "smart", allowing you to prepare different versions of them. The most relevant email will be automatically chosen, reflecting for example if a customer "bought" your service last time or not.

All of this happens without any further action by you. If you would like to follow the progress of an enquiry step-by-step, you could set up a chaser to be sent directly to you, to inform you and possibly trigger an action you need to take. Once the sequence is finished, why not have a chaser sent to you to inform you that this prospect still hasn't made a decision, giving you the option to send another email, or call and speak to them directly?
This one feature alone will potentially convert more of your enquiries into bookings and will ensure that OBA pays for itself over and over.