How would you like a personal assistant to create an up to date report on all of your enquiries, whenever you want?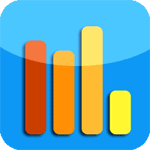 When you are running a campaign, spending money on advertising, or in this situation, considering a booking system for your website, it is ever so important to track and monitor the progress of every enquiry. If an advertisement was performing badly then you wouldn't go and spend more money on it, you would change the wording, the picture, or the headline, and then test the response of the new version. The dashboard is where you can see all the relevant statistics for OBA.
Every time you log in to your Control Panel, you land at the dashboard. This is where you will immediately be able to see a snapshot of your account. The information shown ranges from the number of times your forms have been viewed, through to the number of active prospects in your system. Let's look at the information available.
At the top of your dashboard you will see the set up wizard, showing you how much is left to do to complete the setup, given as a percentage.
Below this is "News" – telling you about upgrades, changes and general information relevant to you as a customer of OBA. This ensures that you are always kept up to date of changes and additions to your account.
General statistics are next, showing you the number of active prospects and customers, as well as the number of people who have opted out of receiving information from you. The date and time of your last log in, and your account registration and renewal dates.
For each of the three forms, First Contact, Reserve a Date and Feedback, you can see the number of views, submissions, bounces (those who viewed the form but didn't fill it in) and the conversion rate. You can keep a watchful eye on this information when you make changes to your forms, to monitor how it affects the conversion rate.
Recent activity is shown in a neat table, detailing the name of the customer or prospect, the action taken (for example a chaser was sent, or a form submission was made) along with the time and date. You can click on the customer's name to see their full details, an email icon to email them directly, or the subject name of the chaser or response that was sent, which allows you to see exactly what they received.
Scheduled activity is last, showing you all of the actions that OBA will be taking and the date they will happen. Again, you have full control over these and can pause, send immediately, edit or remove any of the chasers or follow-ups right from within your dashboard.
Think of the dashboard as your personal booking assistant, giving you an up to date and full report on all your enquiry activity, working tirelessly for you 24 hours a day, 7 days a week.