Imagine Having Access To All Of Your Customers Details And Enquiries From Anywhere In The World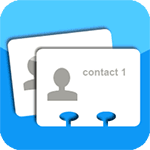 This is what OBA (Online Booking Assistant) can do for you…
Every piece of information that is submitted through a form created on OBA is collected and stored online. This means you are not restricted to your office computer to access your customers' contact details or particulars about the events organised; you will have full access to all of this information via any internet enabled device, such as your laptop, home computer, tablet or mobile phone – worldwide. Ideal for when you are away from your office.
A full log of every email you send to your customers through OBA is stored, alongside all related activities including when they fill in forms – all times and dates are automatically recorded for you, so you know exactly what was sent and when. This way you can keep track of the full history for each enquiry and precisely tailor your next step. You may if you wish, decide to edit the content of a scheduled email before it is sent, delete chaser emails from the queue, or send a response immediately rather than wait for the pre-scheduled time.
At any point, you can add to your notes field, which is personal to you, and attached to your customers details. Notes can also be time and date stamped giving you a clear timeline of events.
A customer can opt out of being contacted by email at any time (as required by email spam laws), and you can instantly see if a customer has allowed you to contact them or not from their contact page. This is updated live so when a customer no longer wishes to receive communications from you, you can immediately stop further emails from being sent to them. This feature helps you manage your customers' communication expectations, automagically.
One of the best features of OBA is adding offline contacts into your automated system. Let's assume, for example, that you have a telephone enquiry and the customer wants to "have a think and get back to you". What great customer service it would be to offer to send them all the details they may need to help them make a decision by email – all you need is their name and email address. You can then log in and add them to your OBA, send them a pre-written version of your sales pitch, within seconds of putting down the phone to them. Your email will include a "call to action" link to a Reserve a Date form, and can include a chaser sequence that will send follow up emails a few days later, again all automated. No more bits of paper on your desk and a mental note to call them back to see if they wish to "buy".
It is like having your very own digital enquiry pad that follows you around, with an infinite number of pages available to you, and a way for enquirers to automatically add themselves to your list. It doesn't get much easier than this.