Have a text message sent to your mobile phone the moment you get an enquiry…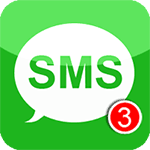 …check your email, or log into your control panel and reply with a personalised email within seconds – customer service just doesn't get any better than this.
When customers are looking to "buy" a product or service, they are looking for instant gratification – in other words, information, and quickly. They are interested in what you have to offer at the time they make their enquiry, so that is the best time to strike, while the iron is still hot.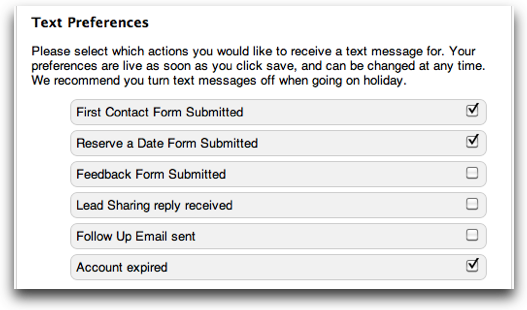 SMS notifications will alert you the minute an action happens. You can keep track of every event that is important to you, especially in situations where you have no internet or email access.
You can set up text alerts for several actions, including: when an enquiry form is submitted, a follow-up email is sent, or to remind you that your OBA account is expiring. Just enter your mobile number, send a test message, tick the alerts you wish to receive and you are done.
Please note: There is an additional charge for text messages, charged at the price we pay our supplier. The cost per text message received is very similar to that of sending a standard text message from a mobile phone. They are sold in prepaid bundles which are then applied to your account. The messages can be sent to pretty much any mobile network in any country.